Carbon Service & Equipment Company
a Division of Encotech, Inc.
Carbon Service and Equipment Company (CSEC) was created as a division of Encotech to maintain and develop our core competency in activated carbon, equipment, and services. We have generated a loyal customer base in the highly competitive carbon service market through the execution of our cost-effective "service runs," using trained technicians that have the years of expertise needed to make change-out services fast and trouble-free.
Since May of 1998, Encotech and CSEC have been headquartered in Eighty Four, PA. From this location in southwestern Pennsylvania, our branch offices in Orlando, FL, and Columbia, SC, and service centers in Orlando, FL, and Monroe, LA, we provide quality service to our customers throughout the United States and around the world -- our goal is complete customer service for complete customer satisfaction.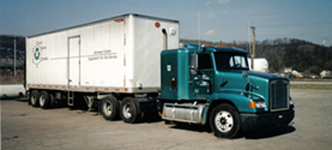 &nbsp &nbsp &nbsp &nbsp