Drafting and Design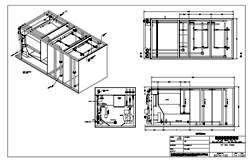 In addition to offering remediation equipment, filtration media, and changeout services, Encotech and Carbon Service and Equipment Company offer drafting and design services to our customers. With thirty years of experience in the environmental remediation marketplace, and professionally trained draftsmen on staff, we work with our customers from the initial stages of a project all the way through to construction, installation, and startup, for a complete, 'turn-key' solution.
By establishing a relationship from the initial, design-phase as a partner, not simply an equipment vendor, we can quickly and easily address our customers' changing needs; because we offer drafting services, those changes are implemented seamlessly into our production process. In effect, we combine the abilities of multiple organizations for our customers.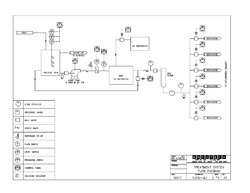 By coupling our drafting and design offering with our online
drawings and data
library, we streamline the management of a project by giving our customers one portal through which every aspect of their project can be controlled. Contact us with any questions to find out more about what services we can offer you.