Water and Air Treatment Systems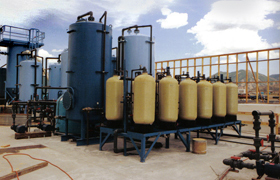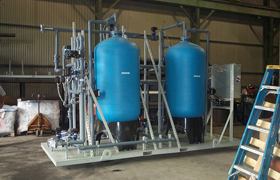 Encotech offers a complete line of treatment systems for process water, wastewater, groundwater remediation, and vapor phase applications. Our systems are available for purchase, lease, and rental in standard, off-the-shelf designs or customized desings to fit our customers' specific requirements.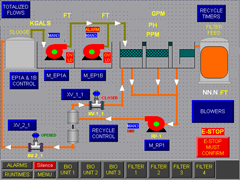 With our many years of experience in environmental technology, we combine various unit processes such as activated carbon, filtration, pH control, air-stripping, bioremediation, and more, and can provide complete remediation systems. This way, our customers can fully treat a project site with any number of unit processes while working with one supplier for all aspects of the system.
In addition to the various unit processes we offer, Encotech also specializes in providing process automation with our systems. Programmable Logic Controls, remote access, and alarm capabilities help our customers reduce their overall cost of ownership through reduced operation and maintenance requirements on-site. Data logging and reporting allow for a "hands-off" approach to remote or unmanned project sites while efficient on-site treatment performance is maintained.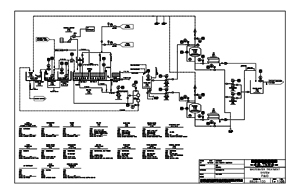 Encotech's turn-key approach to remediation systems also includes activated carbon isotherm and validation studies, on-site feasibility studies, engineering, in-house fabrication, transportation, installation, startup, operation and maintenance, and system servicing.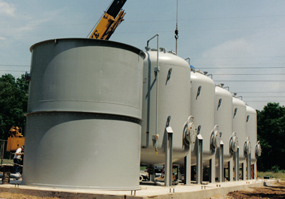 Our goal is to provide not just equipment to our customers, but rather a service that is unmatched in the environmental marketplace -- we understand the need to find the best mixture of performance, reliability, overall cost of ownership, and ease of operation and maintenance.